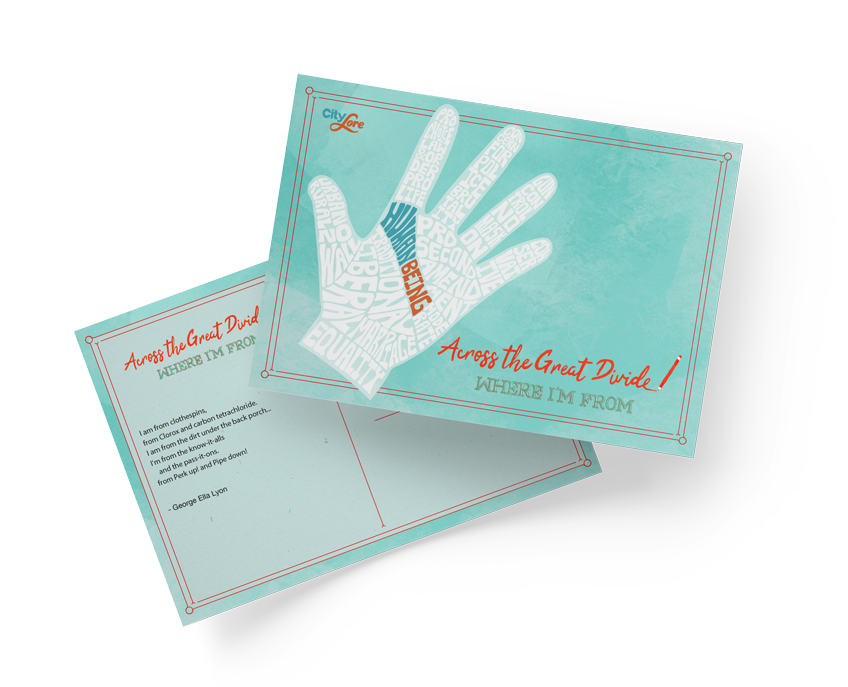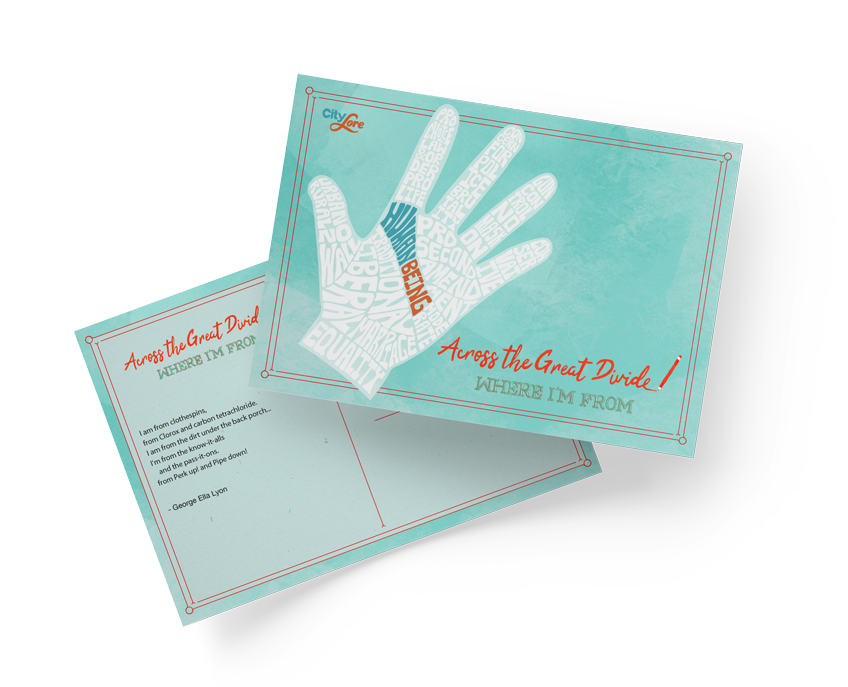 Across the Great Divide aims to bring out the individuality and common humanity of Americans from different backgrounds, political orientations, ages, genders and parts of the country. Join us by sharing your outward political beliefs on a digital and magically colored hand and your more personal self with a brief Where I'm From poem. Then reach across the great divide by sending a digital postcard to those you may love but disagree with on the other side of the aisle.
View Gallery
Select colors below and click on your beliefs and ideas. Be as creative with your colors as you like!
Write your own Where I'm From poem

Write your own
Where I'm From poem
Your message or poem here:
Review Your Postcard
FLIP
Share this experience with your friends and family. Consider sending a follow up email for an even more personal touch.
Would you like your postcard to appear in the Across The Great Divide Gallery and allow us to use it to generate discussions and programs?
Release and Legal Disclaimer